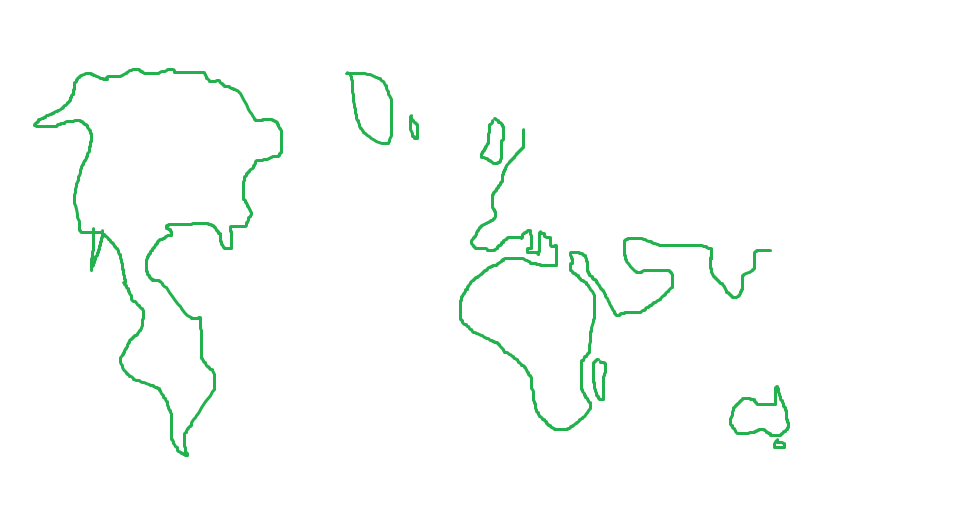 As you can see, I am an adept cartographer. And I kind of
forgot what the rest of the world looks like...
According to my Stats tab, today readers from the US, Canada, India, Malaysia, Australia, and Slovenia have viewed this blog; this week I've had readers from the UK, the Netherlands, Greece, Egypt, and New Zealand; this month I've had readers from Haiti and South Africa, and in the past I've also had readers from the Ukraine.
It was sort of shocking that people from so many places had entered this compilation of nonsensical rambles!
If you're one of my international readers, I'd love it if you could drop a comment! If you're from the US, I'd like your comments anyways. =P