That's right. May 15-21 is National Cow Week, people!
Just what is National Cow Week, you ask? Inspired by the
comments here
, it's a week dedicated to sharing stories about our lowing bovine friends.
And guess what? We need your cow story! Whether it be a story about cows being somewhere they shouldn't, cows doing something unnatural, someone being scared of cows, we want it! If your story is even remotely related to cows (including the stuffed or Chick-fil-A kind) we want you to share it.
"But Olivia," you say, "I have no cow story! I've thought and thought and thought, and I can't think of anything that's ever happened to me that's at all related to cows! What can I do to help the cow cause?"
Ask around! Your grandmother, neighbor, or dentist might have a tale to share. Still nothing? Make it up!
"But... why?" you ask. "This is really weird." Well, okay, it sort of is weird, but hey! What's wrong with that? "But," you counter, "this is just so pointless." It is not pointless! There's meaning... somehow! I mean, they're cows! They're so cute! Look at that nose: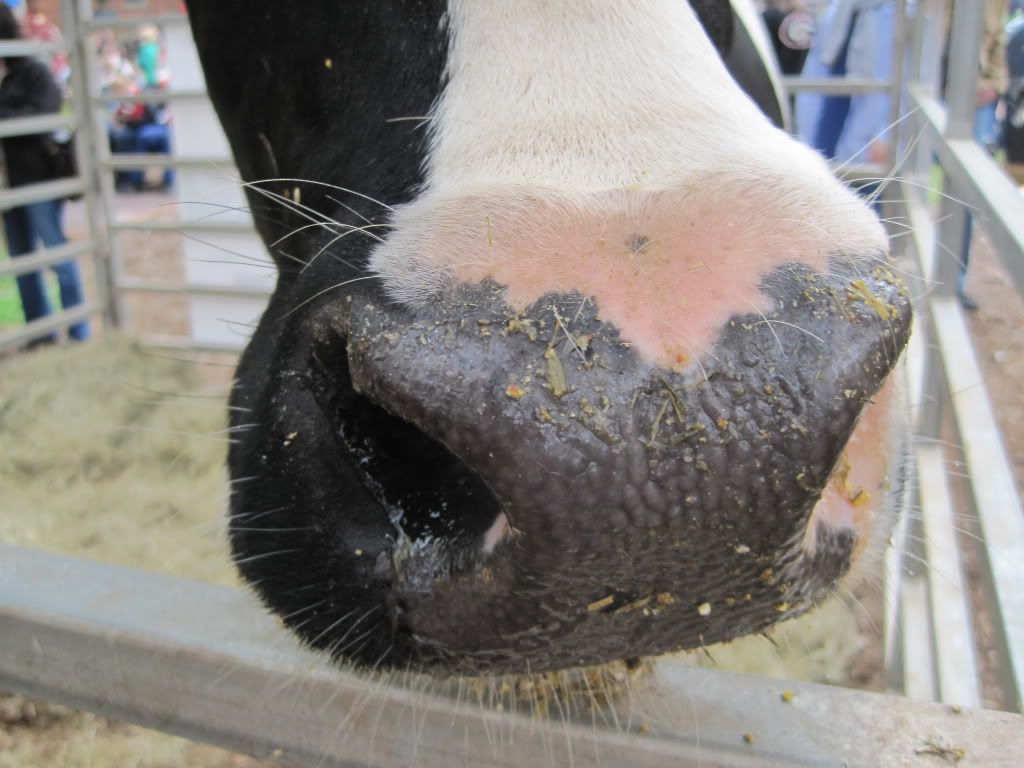 Don't you just want to smother that big wet slimy nose with kisses? Don't deny it. You know you want to.
Anyway. Back on topic. If you don't have a blog, that's okay! Tell everyone--friends, family, coworkers, your violin teacher, dishwasher repairman, random people walking down the street--about National Cow Week. Hopefully, this will be the first annual National Cow Week.
We'd love it if you'd email me at ponytales910 [at] ymail [dot] com or Mercy at mercy_vaughn [at] yahoo [dot] com to tell you're participating and let us know about anyone else you held at Super Soaker point convinced to join in the fun.